AUSA'S electric all-terrain material handling range
---
//
//
AUSA'S electric all-terrain material handling range
AUSA'S electric all-terrain material handling range
Read the full story here on the BMRA'S website.
https://www.recyclemetals.org/newsandarticles/ausa-electric-all-terrain-material-handling-range.html
Available from E H Hassell & Sons Ltd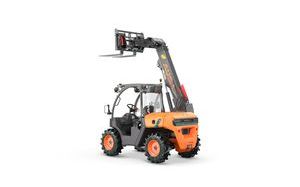 BMRA service member, E H Hassell & Sons Ltd, is delighted to introduce AUSA'S electric range to the UK market.
AUSA'S electric range is environmentally friendly allowing users to increase work spaces without compromising on power or capacity. The machines have an integrated charging cable, which can connect directly to the mains via a 110v, 230v or 415v socket with a fast charger.
The T164E telescopic handler has a 1,600kg payload and a maximum lift of 4 meters and power of 21.2kW and excellent off-road capability, so it can work on difficult terrain and gradients of up to 32%. It is an ideal vehicle for working in emission-free spaces, such as indoors, recycling halls and companies that wish to manage their carbon footprint and or green credentials.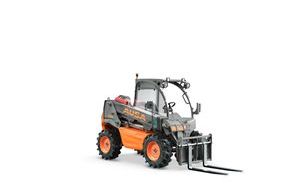 All of AUSA's electric vehicles are designed with an operating range of at least one working day. The Li-Ion battery pack is managed electronically to offer maximum power in a smooth way and with all terrain conditions that match diesel vehicles. Also, when the accelerator is released, the electric motor reduces the speed while the energy is regenerated.
Chris Matthews, UK Sales Manager for EH Hassell & Sons said: "It's great to be able to offer our UK and Ireland customers the new electric range of machines from AUSA. Yet again AUSA leads the way with new innovation. Having seen the telehandler working in real world conditions I think our customers are certainly going to look at this option as a viable alternative."